August 2017 marked a change in staffing and service of two Darling Downs vet practices. Darling Downs Vets, based at Bahram Training Complex, Westbrook and Oakey, has purchased the general veterinary practice of Drs Max Wilson and Robyn Woodward, Equivet...
Contact and Booking Request Form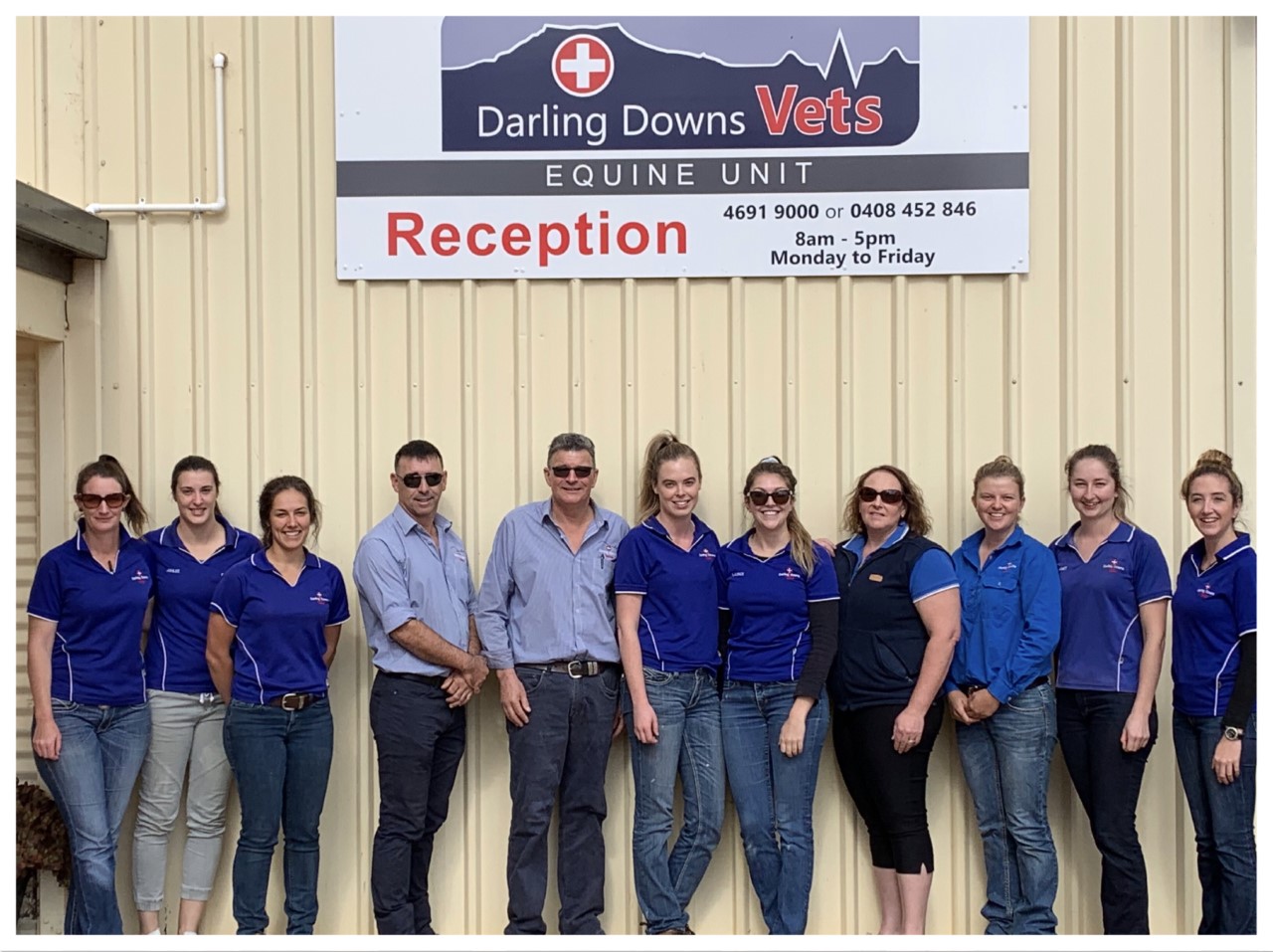 Have a question or want to make a booking? Complete this form and our team will get back to you shortly.

Oakey Clinic Opening Hours
Monday - Friday: 8am - 5pm
Saturday: 8am–12pm
Sunday: Closed

Oakey Clinic Address
97 Campbell Street
Oakey, QLD, 4401
Email:
admin@ddvh.com.au

Wellcamp Equine Opening Hours
Monday - Friday: 8am - 5pm
Saturday: Closed
Sunday: Closed
Emergencies: 24 Hour - (07) 4691 9000

Wellcamp Equine Address
379 Wellcamp Westbrook Road,
Wellcamp QLD 4350
Email:
equineunit@ddvh.com.au